Newcastle-under-Lyme, United Kingdom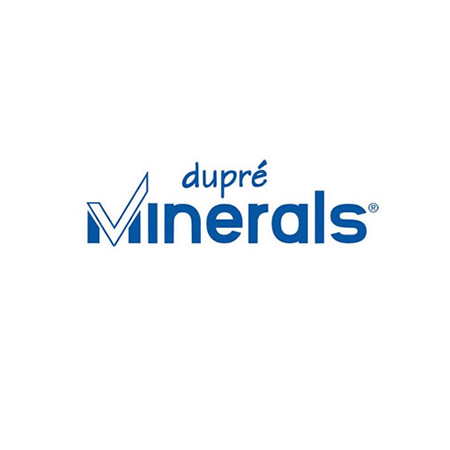 In 1965, Goodwin PLC acquired a company that manufactured refractory products, including vermiculite. Since then, other acquisitions have been made, including, but not limited to, the vermiculite division of Minelco in 2007, and Sinclair Horticulture in 2015. The vermiculite processing activity, as well as other associated products and services, are carried out by Dupre Minerals Ltd; the UK market leader.
Dupre's core product line is thermally exfoliated vermiculite, which is sold into the insulation, construction, animal feed, friction and horticultural industries. Vermiculite is also chemically exfoliated at Dupre to form a vermiculite dispersion; an aqueous suspension of ultrafine vermiculite in water. This product is sold into the technical textile industry to upgrade the thermal performance of e-glass fabrics. A formulated form of vermiculite dispersion is also sold as a fire retardant adhesive to the insulation industry.
The evolution of vermiculite dispersion resulted in the novel use of the product as a fire extinguishing agent, and has been patented by Dupre for this application. Excelling at extinguishing lithium-ion battery fires, the agent is being marketed as an AVD fire extinguishing agent, for use in portable fire extinguishers and fixed system manufacturers. Dupre also has a full range of AVD Lith-Ex portable extinguishers that it offers to the market. Their range of products is not only limited to extinguishing agents; elements also supplied to the lithium-ion battery fire industry include fire suppression bags for the storage, transportation and fire suppression of lithium-ion batteries.
Dupre sells vermiculite boards for wood burning stoves and other insulation applications, minerals to the precision casting industry and high temperature mortars to the refractory industry. They also handle the sales and marketing of expanded perlite, which is made by their sister company, Hoben International.
Products within the portfolio include:
Exfoliated Vermiculite
Vermiculite Dispersion
Vermiculite Boards
AVD Fire Extinguishing Agent
Lith-Ex Fire Extinguishers
Fire Suppression Bags
Minerals for the Precision Casting Industry
Refractory Mortars